D 661-3906E
D 662-4317K
D 662-3303
D 662-338D
D 662-395K
D 663-4312K
D 663-329K
D 664-3303K
D 664-4308K
D 664-5301K
D 664-353D
D 665-433D
D 665-4736D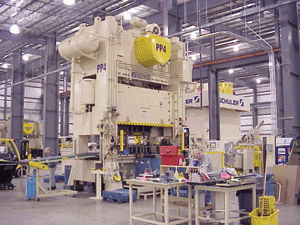 We want to help you minimize your downtime on your Schuler Press by maximizing the performance of your Moog Servovalves.
What your unauthorized repair house has not told you is that they can not and could not buy OEM parts from Moog since 1996 when Moog stopped selling parts for product liability reasons.
Moog is the only authorized repair in North America. We are the only representative of Moog in Michigan. Moog Factory Repair
We can pick up your Moog servo valves send them to Moog repair. Moog will rebuild them and upgrade them to the latest Moog specification.and get a 2 year same as new factory warranty. We will review
the repair report with you to help you find the root cause of the failure..
To help us do that it is important to :
• know the location of the valve in your hydraulic circuit,
• know the ISO particle count of your oil